Oceans, Humans & Environmental Health
Investigating interactions between human and environmental health at the Duke Marine Lab and the University de San Francisco de Quito, Quito, Ecuador.
Oceans, Humans and Environmental Health embraces the idea that the health of animals, people, and the environment are connected. This Duke Immerse program will focus on human interactions with the ocean and study how those interactions in turn affect human health and food security, as well as the ecosystem services and critical habitat the marine environment provides.   
This immersive semester-long experience teaches students the fundamentals of evaluating the health of the natural environment and will include measuring environmental factors and organismal biomarkers that serve as health indicators (e.g. chlorophyll a, nutrients, marine biodiversity, fecal coliforms, pollutants, toxicological biomarkers). In addition to developing a scientific understanding of human and environmental health, this semester will expand students' understanding of human well-being, health, environmental justice, access to resources, and environmental policy.  Please note: Students will be on-site at the Duke Marine Lab for the semester (when they are not travelling to the Galapagos islands for the field experience). Information about the Duke Marine Lab can be found here.
This semester will be divided into three main parts:  
North Carolina field experiences and laboratory exercises, contextualizing the process of measuring environmental health. Students will engage with the North Carolina Coastal Federation and tour restored wetlands. 


A 10-day trip to the Galapagos Islands with field experiences to understand biodiversity and the protection of this unique environment. Students will have direct interactions with environmental sciences undergraduate students at the University de San Francisco de Quito (USFQ), Quito, Ecuador with both Duke Marine Lab and faculty providing guest lectures and undergraduates from both institutions working together to explore similarities and differences in perception, regulation, and environmental water quality.


Faculty-guided team projects. Possible topics include marine mammals as integrators of human and environmental health, the role of non-governmental organizations in setting environmental policy, or the environmental impacts of microplastics in the oceans.  


FAST FACTS:
Locations: Duke Marine Lab (Beaufort, NC); Galapagos Islands, Ecuador
Term: Fall 2023
Dates: August 2023 – December 2023, specific dates forthcoming
Application Deadline: April 10, 2023
Academic Themes: Environmental Science, Biology, Global Health, Marine Science
Eligibility: Students must have taken WRITING 101; non-Duke students matriculated at Duke are eligible for this program. It's recommended that students have taken Intro to Biology and Intro to Chemistry.
Dana Hunt, Ph.D.
Associate Professor of Microbial Ecology, Nicholas School of the Environment & Duke Marine Lab
P. Lee Ferguson, Ph.D.
Associate Professor of Civil & Environmental Engineering, Pratt School of Engineering, Nicholas School of the Environment & Chemistry
Grant Murray, Ph.D.
Associate Professor of Marine Policy, Nicholas School of the Environment & Duke Marine Lab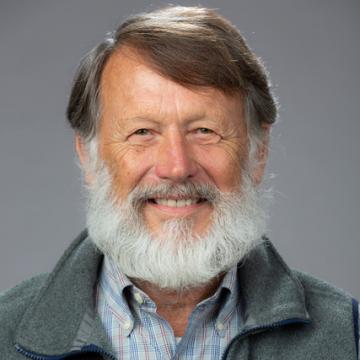 Dan Rittschof, Ph.D.
Norm L. Christensen Professor of Environmental Science, Nicholas School of the Environment, Biology & Duke Marine Lab
All students who are interested, regardless of documentation or citizenship status, are encouraged to apply; accommodations and opportunities will be made for students who are unable to travel internationally due to visa issues.
We welcome Durham based DKU students and UNC Robertson Scholars to apply. Please email Duke Immerse director (immerse@duke.edu) if you are interested in participating. Complete the online application using MyExperientialEd.